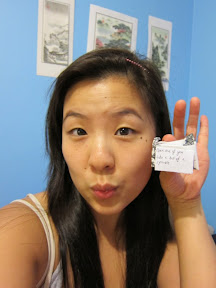 Open me if you like a bit of sparkle...
I like sparkles!!! =D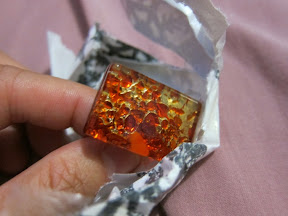 It's soo pretty Chia!!! I was actually looking at something similar at the cultural markets outside the art gallery, but I decided against buying one!!! FATE!!! =D
So there is only one thing I can do....
STRUT!
BAM! Ain't that hot?!? =P
Thank you soooo much!!!! I can't wait for tomorrow!!!